Why come to us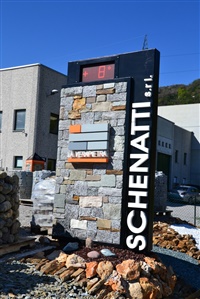 To ensure a highly skilled workforce
SCHENATTI employs only craftsmen experienced in all types of work to the highest standard.

More than thirty years in operation without a single major problem. This is our guarantee for an excellent result. We have always worked with experts who pass on their expertise to the new generations who are still choosing to work in this ancient and demanding craft. Don't trust to luck, if you want a work that's made to last choose SCHENATTI for care and reliability.


SCHENATTI is your perfect partner for designing and implementating projects using natural stone; we are passionate about every job we undertake.

It's our passion alone that guides us every step of the way through each new project. Our greatest reward is a satisfied customer when the work is completed. We know all about Natural Stone, the strengths and weaknesses of every type, and can give you the best advice.


SCHENATTI select the best materials in the quarry for quality and price competitiveness, and have direct arrangements with leading producers.

We track all our materials from the extraction phase, from the quarries that produce stone of the best physical properties and aesthetic qualities; working closely with producers we are able to select top grade materials that come with the producer's certification of quality. This is why all our stone is guaranteed to be durable and long-lasting as well as having excellent aesthetic qualities. From the quarry straight into the hands of our expert masons with an excellent quality/price match.