The Company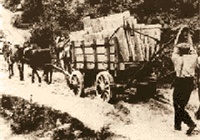 The company was founded in 1892 in Valmalenco (Sondrio) by Rinaldo Schenatti, grandfather of the current owner, Adolfo. At that time their main activity was building mule tracks. They specialised in the construction of dry stone walls and river embankments. In 1935 Luigi Schenatti succeeded his father, expanding the business to include street paving and wall repairs, and started doing stonework for private customers too.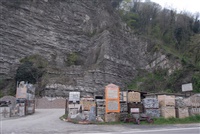 In 1965 his son Adolfo formed a company in Lecco in the same trade as his father's, working and building with stone from the Lecco valley.

Up until 1975 there were 5 products available. By 1980 these had increased to 20 types of stone for paving and wall construction and the first depot had been established in Via Statale, Airuno.

In 1985 the company expanded: Sons Luigi and Simone joined the company, taking on newly-created roles and SCHENATTI snc was founded. Product research was boosted and within a short time there were about 200 products available both nationally and internationally. They used the experience they'd gained over the years and thier specialist market research to select high quality materials for their durability and appeal.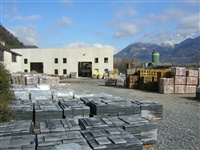 In 1999 SCHENATTI SRL started trading and the first product in the LAVERAPIETRA cladding range was introduced, the "ADDA", which found immediate approval with customers and architecture firms. Before long, the range grew to 4 products and construction of the sales network commenced.

Additional space was acquired in 2003, covering 6,000m2 of which 900m2 in Via Ai Campi in AIRUNO, which was destined to become the new headquarters for production and trade.

Continued evolution, development and investment resulted in a total of 15 products in the LAVERAPIETRA range. Thanks to the continued commitment of managers, employees and agents, the company expanded throughout the country. In October 2011 the company attended the international MADE expo in Milan, and unveiled its new range of 17 LAVERAPIETRA claddings, receiving excellent feedback. The company also does its own machining: disk-cutting of steps, doorsteps, wainscoting and cutting of various materials.

Product sales and installation caters for both individual and trade customers. Deliveries are made by the company and trade relations are undertaken directly by the owners who are available to meet any request to bring a new and improved look to any environment.